Dreamer. Doer. A believer in making way more money at doing what you love.
There was a day in Nanette Polito's life when she needed to be empowered and someone put a baseball bat in her hand…literally. 
She was 10 years old and had just been sent flying off her bicycle by a strategically placed 2×4 in the hand of the neighborhood bully. Walking home scraped up and in tears, she told her Mom what happened, who, saying nothing, handed her a Louisville Slugger. Bat in hand, Nanette walked up the hill back to the bully's house and hollered for him to come outside. He didn't come out. (Can you blame him?) The next day when she woke up, she felt different. 
We can do hard things. And we don't have to do them alone. 
For Nanette, coaching is about putting the proverbial "bat" in her client's hands and walking with them as they face challenges. Success is about more than increasing your sales and accomplishing material goals. These are simply results of a greater shift. The real transformation occurs in one's inner world. How we feel and see ourselves. The ability to take on the bully in our own heads. 
Nanette began her career as a success coach in 2012 after 40 years of intensive research and development in the business world. From her first job at Line Master Switch factory as a high school student in Woodstock Connecticut to corporate management roles and a career as a mortgage broker, Nanette gained an understanding of what it takes for a salesperson or business to be successful from the inside out. 
Nanette works with both individuals and corporate teams who are serious about being successful. Her unique style of coaching combines her passion for mentoring, dynamic business experience, and a little bit of tough love. The proof is in the pudding for her many satisfied clients. Read their stories. 
Nanette lives in Hebron, Kentucky with her husband Joe and dog Ruby. They have two children Christopher and Alexandra. In her free time, you can find Nanette whipping up a batch of buttermilk biscuits or baking a blueberry pie for Sunday brunch with friends. She loves playing Five Crowns and cruising the Caribbean with a good cocktail in hand. 
What is standing in the way of your success? Nanette is on a mission to help you crush it.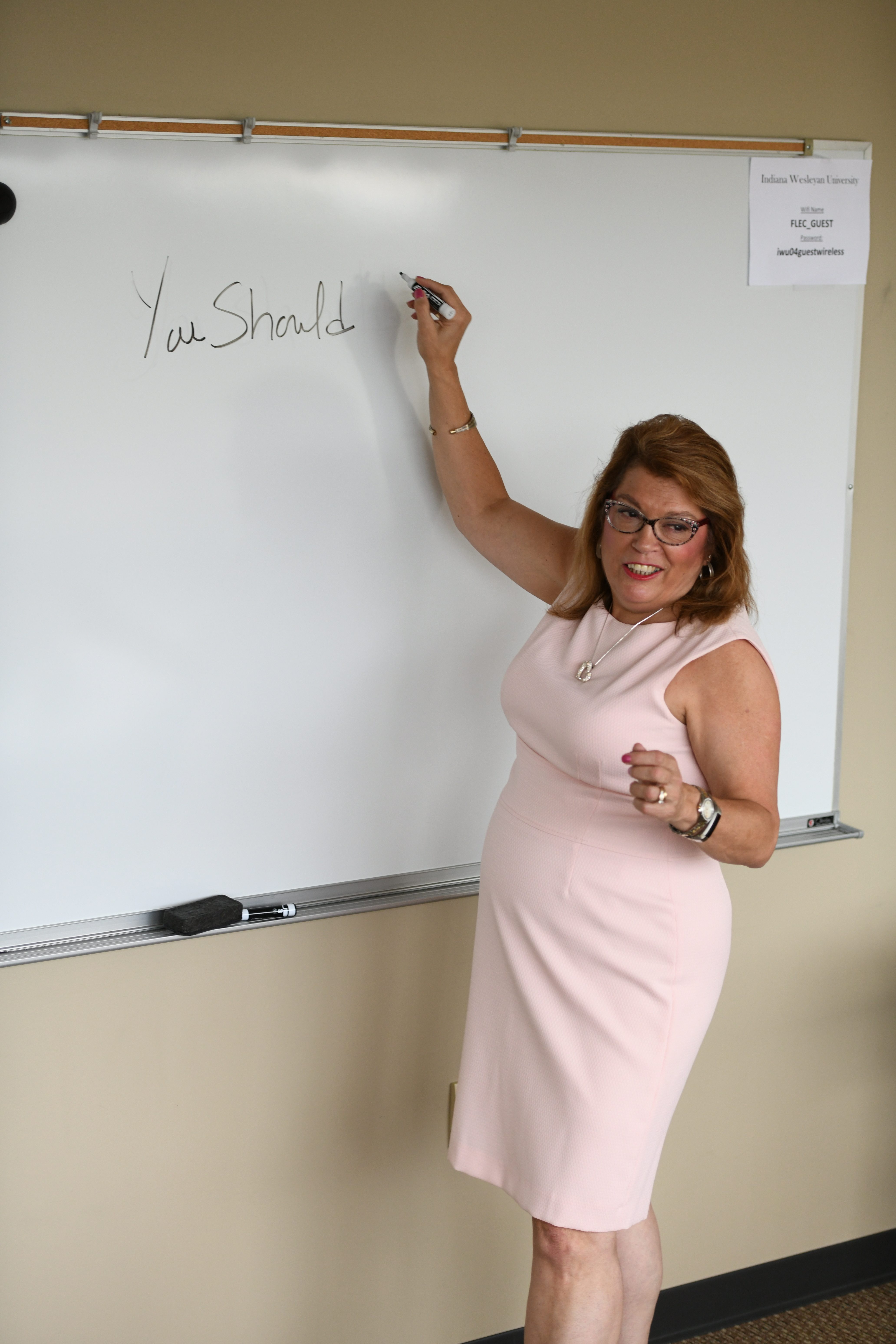 Mission Statement
Guiding individuals to clarify their vision and define their goals, create the life and business success they always dreamed of.